Retaining Walls
If you are looking to add some accent to your landscaping such as a garden wall, retaining walls if you have a significant grade change.  The design sales staff at Natures Garden World can work with you to decide what will be best by using all types of materials that are offered.  There are both manufactured concrete products as well as natural stone products that can be used for all types of garden walls and retaining walls.
Retaining walls are often used to highlight a key area in your overall master plan.  Natural stone or segmental wall systems provide stability and structure in what may otherwise be a non-descript planting.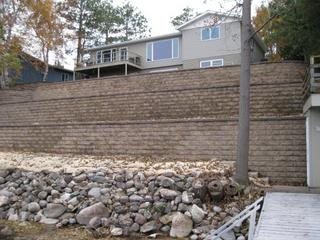 Paver Walks & Driveways
PATIOS & WALKWAYS
Whether your patio is an expansive area for entertaining large groups or a private space to enjoy your morning coffee, it is an extension of your living space. Outdoor kitchens, fire pits, pizza ovens, water features, sitting walls, arbors, overhangs, gazebos, and a host of other elements can be incorporated into your design.
DRIVEWAYS
The driveway is typically just an area to park a car and is often overlooked as an area to improve the aesthetic appeal of ones home. Through the use of interlocking concrete pavers there is no need to have a bland driveway. The colors, textures, patterns, sizes and shapes of interlocking concrete pavers along with the many designs that can be incorporated into the area offer a great deal more than standard poured concrete or even stamped concrete.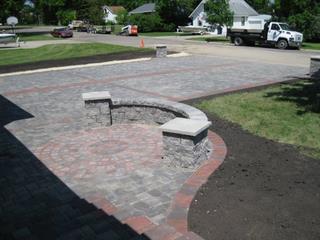 Trees & Shrubs
Trees and shrubs are the "bones" of any good landscape. They hold  a beautiful garden together and give it structure and a sense of belonging.  Natures Garden World takes pride in offering the best trees and shrubs for our areas climate, and the advice that will help them thrive.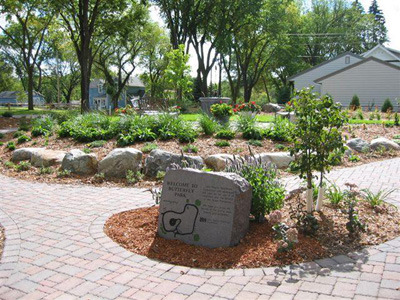 Hydroseeding
 

HYDROSEEDING IS OUR PRECISE SPECIALTY!

We utilize the best hydraulic spraying equipment in the industry and the highest quality products to achieve long-term results for all our clients.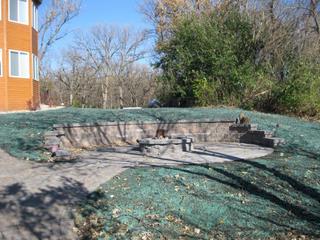 Landscape Design
We like to think that one of our best qualities is that we truly listen to our clients and understand their preferences and needs before we engage the design process. Designing begins with consultation and getting to know your family and their needs. Through this collaboration, the design is always molded in your best interest and is built with as much of your vision and hope as possible. We know how to ask the right questions to pull the "landscaper" out of you! In other words, we welcome your input as far as you would like to take it so that you are confident and secure we are delivering a finished product you will be happy with.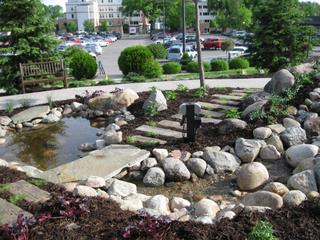 Foundation Plantings
Foundation plants help to frame a house and anchor it to the site. With imaginative and harmonious planting schemes, the front yard of any home can become a dynamic garden space to be enjoyed rather than merely a static view to be observed.
When plantings are unified with a home, they create more than an attractive picture. They convey a welcoming impression to visitors, and an air of permanence and harmony.